About
We specialize in custom work with an emphasis in American, Japanese-influenced, or black and gray styles of tattooing. We meet our client's ideas with the expertise necessary to create images that work well for application to the skin.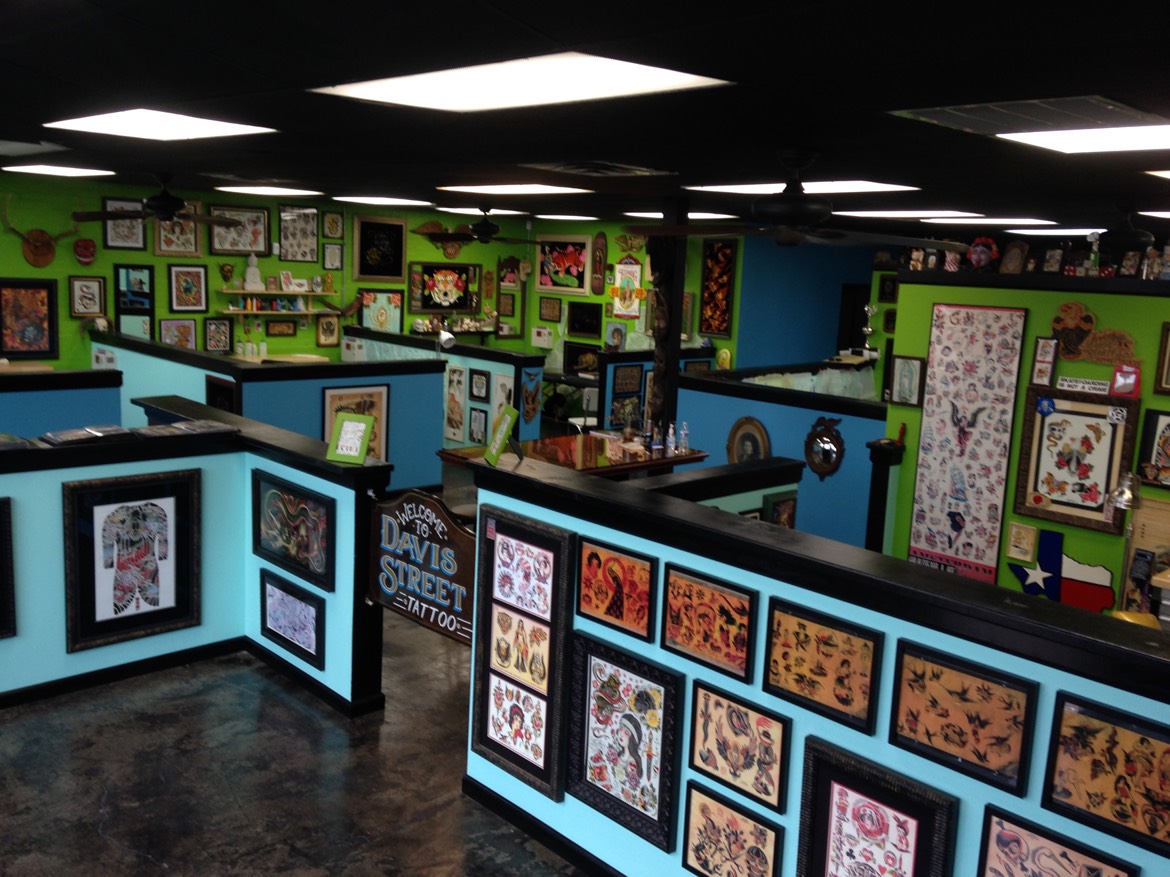 Located in the Historic North Oak Cliff neighborhood of Dallas, Davis Street Tattoo is the destination for quality custom tattoos. The colorfully vibrant and eclectic artwork coming from this tattoo studio is matched by the culturally rich diversity of it's surroundings.
With the Kessler Theater (a newly renovated circa 1940's multi-use venue, once owned by Gene Autry) and the Bishop Arts District (home to numerous independently owned galleries, boutiques, restaurants, and coffee shops) nearby, we do our part to keep the area saturated with energy that is bold and bright.